Director of Social Media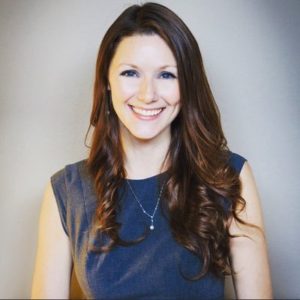 Responsible for developing innovative solutions to strategically leverage and advance interactive communications at one of the world's top universities, Sunstrum excels at transforming organizations into pillars of global best practices among peers and industry professionals. Her collaborative and goal-oriented methods have expanded the impact and understanding of online communications universally and cultivated audiences that now place U-M within the Top 10 on every major social media network. Her duties include the overarching coordination and leadership of a unified presence, standards and policy implementation, consultation, facilitation, and training, each aimed at ensuring that all communications provide additional value to university stakeholders, mitigate institutional risk, and elevate brand perception. Sunstrum is a recognized leader in the development and evaluation of emerging communication strategies for high performance and goal-oriented results.
Prior to assuming her current role, Sunstrum developed and coordinated the State of Michigan's statewide social media footprint: reinventing constituent engagement, elevating transparency, and establishing Michigan as a trailblazer and leader for government social communications.
Sunstrum possesses a Bachelor of Science degree from Grand Valley State University and a Master's degree from Aquinas College. She is a certified teacher, former elected public official, municipal program coordinator, active volunteer, and coach.