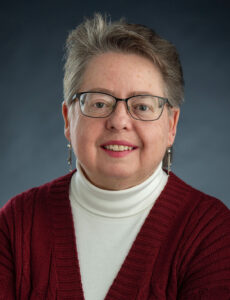 Kim Clarke is the director of executive communications, a position she held from 2005-14 and returned to in 2022. She served as director of bicentennial communications at the University of Michigan from 2014-18. She also manages the U-M Heritage Project, a longform narrative site exploring the University's past. Her higher education experience includes 25 years of communications work at U-M.
She is editor of Always Leading, Forever Valiant: Stories of the University of Michigan, 1817-2017 (University of Michigan Press, 2017).
Before joining U-M in 1994, she worked as a reporter and editor at several daily newspapers in Michigan and New York. She holds a bachelor's degree in journalism from Central Michigan University, where she is a member of the Journalism Hall of Fame, and a master's degree in American culture from Eastern Michigan University.