Save the date
Next Communicators' Forum
Advancing Student Mental Health and Well-Being
Thursday, February 03, 2022 • 9:00 am - 10:00 am
Virtual

Register Now
You will receive a confirmation email with the Zoom link after you're registered.
Advancing Student Mental Health and Well-Being
Addressing the growing mental health and well-being needs of students is an imperative for higher education, and the University of Michigan is taking action. 
Last September, as part of a comprehensive plan to improve student well-being on campus, the University of Michigan adopted the Okanagan Charter and joined the United States Health Promoting Campuses Network, a cohort of seven U.S. universities committed to becoming health-promoting institutions.  Building on this foundation, a comprehensive set of recommendations from the Student Mental Health and Well-being Review Committee has been designed to transform how the university holistically addresses this issue.
At the next Communicators' Forum, Mary Jo Desprez (Director of Wolverine Wellness), Laura Blake Jones (Dean of Students) and Amy Dittmar (Senior Vice Provost) will familiarize our audience with the charter, discuss the work in process, and explore how communicators can support the initiative, including helping students find the resources they need. 
An audience Q&A will follow the presentation. Want to submit questions in advance? Please email them to idstandards@umich.edu.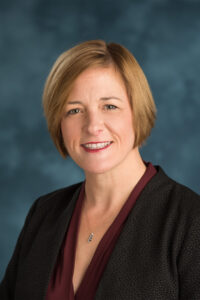 Amy Dittmar, PhD
Senior vice provost for academic and budgetary affairs
Professor of Finance, Michigan Ross
Professor of Economics, College of Literature, Science, & the Arts
University of Michigan
Professor Amy Dittmar works with the provost in setting policy, and serves as direct liaison to the deans and directors. Her research has examined corporate decision-making, distribution and capital structure policies, the impact of governance and manager behavior on policy and performance, and gender economics as it relates to corporate boards.
Dittmar earned a BS in finance and business economics from Indiana University, and a PhD in finance from the University of North Carolina.  She joined the U-M  faculty in 2003.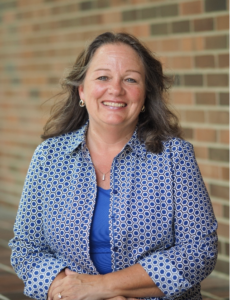 Laura Blake Jones, PhD
Dean of Students
University of Michigan
Previously the Associate and Acting Dean of Students at the University of Oregon, Laura Blake Jones joined U-M in 2009, and oversees a variety of Student Life units, programs, and services. She currently co-chairs the implementation team for U-M's Student Mental Health initiatives.
Blake Jones earned her bachelor's degree from Miami University in 1983; she also holds a master's degree in Student Personnel Services in Higher Education from the University of Vermont (1985), and a PhD in Educational Leadership from the University of Oregon (2004).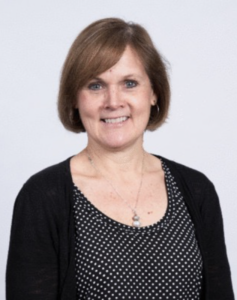 Mary Jo Desprez
Director, Wolverine Wellness
University Health Service (UHS)
University of Michigan
Mary Jo Desprez is the Director of Wolverine Wellness, which works to foster personal and community well-being for U-M students. She also serves on the Implementation Team for U-M's Student Mental Health Innovative Approaches Review Committee.
Desprez has 30+ years of experience in the field of college health/wellness. In addition to her position at U-M, she is also an adjunct instructor at Eastern Michigan University. She has a bachelor's degree in Multidisciplinary Social Science and a master's of Labor and Industrial Relations, both from Michigan State University. 
---
What is Communicators' Forum?
Working as a communicator at a large, decentralized institution can be extremely exciting and exasperating at the same time. There are a lot of amazing things happening here but it's hard to know where to begin sometimes. How are other U-M departments recruiting students? How are colleges using social media to reach their audiences? What are the best ways to share research findings with the media?
---
Communicators' Forum was created to provide information and resources for marketing and communications professionals at the University of Michigan — to provide a regular forum for communicators to actually communicate with each other! We host special sessions throughout the year where we discuss the latest topics and best practices at U-M and in the field. These gatherings are also a great opportunity to share ideas, network and collaborate with colleagues from across campus.
We also offer six Sub-Groups that meet to cover specific areas of interest:
Get Connected
If you're interested in joining our email list to receive event information or have other questions about Communicators' Forum, email communicators.forum-requests@umich.edu.
To join any of the Sub-Groups, please register on their individual page.